More from Manchester's fashion and beauty scene this month...
PUBLIC DESIRE COLLABORATES WITH HAYLEY BALDWIN
(25/10) Most are now familiar with Manchester's thriving online fashion community; locally-founded brands like Missguided, Boohoo, Pretty Little Thing, Lavish Alice and Little Black Dress are all firm favourites on the e-commerce scene. Young, trend-led shoe brand Public Desire are relatively new in comparison but have been making major waves of late. It has enlisted the help of American model and socialite Hayley Baldwin (yes, daughter to the Stephen Baldwin and yes, she's friends with the Kylie Jenner). The PB X HB line includes knee-length boots with clear Perspex heels, as well as strappy sandals and see-through, peep toe shoe-boots (think Kanye West Yeezy boots). Prices are very affordable starting around the £39.99 mark.
Public Desire x Hailey Baldwin available at www.publicdesire.co.uk
'Sydney' boots £49.99 (Main image: 'Monaco' boots are 39.99)
---
PIXIWOO BOOK SIGNING
(21/10) In the YouTube universe, makeup artists and beauty gurus Pixiwoo are global celebrities, not to mention Britain's biggest beauty bloggers. The so-called 'grandmothers of YouTube', Sam and Nic Chapman began their channel Pixiwoo in 2008 as a way to educate women and men in the art of makeup. We met them back in 2014 to talk about their successful and very affordable brush range. This time they're back in Manchester to promote new book Face, which sees the sisters' extensive knowledge compiled into one handy volume. The book is illustrated with photos from their tutorials and includes advice, techniques and top tips for skin, brows, eyes, lashes and lips; including how Hollywood greats like Marilyn Monroe shaped these features throughout history. Pixiwoo say the manual is an easy-to-follow guide whether you're an absolute beginner, an aspiring makeup artist or simply looking to try out something new.
You can meet Pixiwoo at Selfridges Trafford, Manchester to bag a signed copy of the new book. Just head to the lower level from 5-6pm on 21 October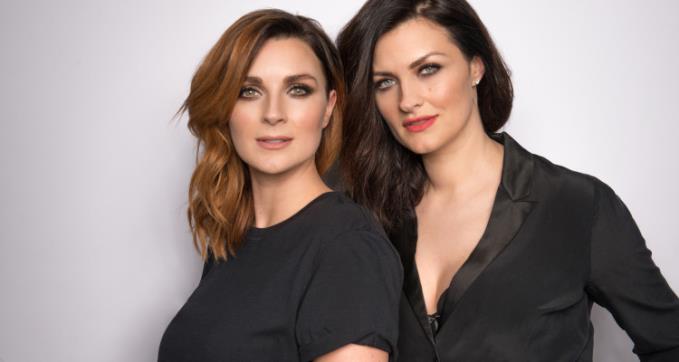 Pixiwoo
---
MANCHESTER ATHLEISURE BRAND LAUNCHES NEW COLLECTION
(19/ 10) Clothes that are suitable to wear to the gym and out for brunch with friends – let's just say we're big fans of athleisure at Body Confidential. Manchester-founded athleisure company Adanola has launched its new collection TRANSCEND this month; proving that style and comfort are not mutually exclusive with slim-fitting leggings and performance bras (cute enough to wear on a night-out, we think) in seasonal berry hues, cobalt tones and charcoal accents. Adanola recently celebrated its US launch in New York city via a mass workout in Central Park with the brand's chosen fitness girls. The sporty brand is also keen to promote health, wellness and body confidence. "We're huge advocates of body positivity," says brand director Hyrum Cook, "and we believe our clothes are a huge enabler for making women feel confident in all aspects of their lives." The TRANSCEND range is reasonably priced, starting at around £32 for performance bras and £30 for workout pants.
Shop Adanola online
---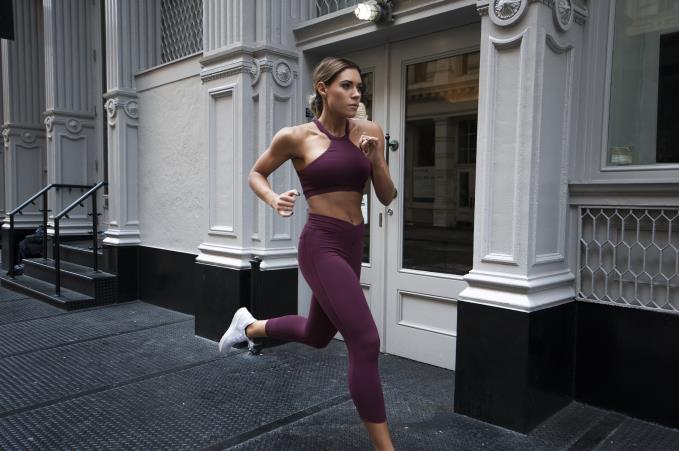 Adanola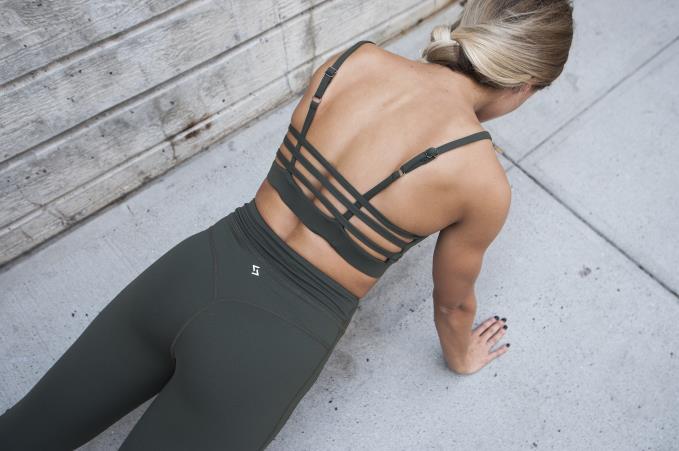 Adanola
---
JSKY'S FASHION NIGHT
(20/10) You've got to hand it to Jsky – a Manchester fashionista, reality TV frequenter and giant earring enthusiast, he certainly knows how to hustle his way into the column inches. Jsky is hosting his second fashion night at Deansgate's The Living Room on Thursday 20 October and tickets have now sold out. Naturally, we'll be there scoping out some of the evening's most intriguing outfits choices for our 'Best Dressed' feature. Last year, we spotted some of the cast of the Real Housewives of Cheshire, who had rolled in from their suburban mansions, as well as a few Z-lebs from MTV reality shows like Ex On The Beach. There were Page 3 models, bloggers and a Daily Mail regular whose headlines read 'I spent £100,000 to look like Kim Kardashian', and 'filler addict reveals massive lips are leaking.' Let's see if Mr Sky can top that...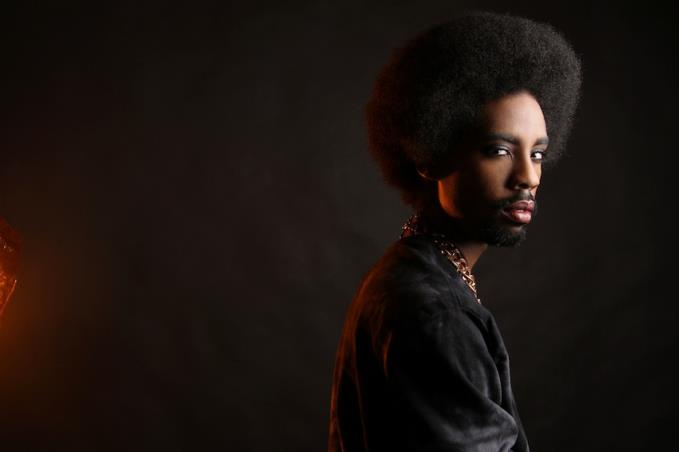 Jsky
---
MY KIT COMPANY LAUNCHES IN SELFRIDGES
(17/10) James Molloy, founder of makeup brush line My Kit Co., has a success story that will warm your cockles. He started his career as a young makeup artist and MAC counter assistant at Selfridges Trafford Centre, before advancing to MAC creative director of artistry in Japan. After carving a noted career in the makeup industry, last year he returned to Manchester with his own brush range, which is now to be stocked in the very place he started his career - as well as Selfridges London and Birmingham. What a journey. My Kit Co. offers a wide range of natural and synthetic brushes for both professionals and makeup enthusiasts.
Shop My Kit Co. brushes and watch a Molloy makeup tutorial below:
My Face by My Kit Co.™ - Skin Tutorial from My Kit Co.™ on Vimeo.
---
VITAMIN D DRIPS AND HANGOVER INFUSIONS FOR HARVEY NICHOLS
(17/10) How do you take your vitamins? In a smoothie or tablet? How about through an IV drip in the arm? Celebrities such as Rita Ora and Rihanna have been snapped rehydrating in this very unique way after burning the candle at both ends. Vitamin D injections, hangover infusions and metabolism boosters do sound like new-fangled treatments reserved for the famous and wealthy, yet they're becoming ever more available. Specialists in beauty boosting drips, injections and infusions, Nosh Infusion, are hosting at pop-up Harvey Nichols Manchester. The treatments cost anything from £89 to £147 and are said to help promote a more youthful appearance.
Interested in a beauty boost? You can head into store to book an appointment between 10am-8pm on Wednesday 19 October 2016.

Vitamin drips
---
VOGUE EDITOR IN CONVERSATION
(17/10) This month, Alexandra Shulman, the longest serving editor of British Vogue, talked Kate Moss, The Duchess of Cambridge and what she really thought of BBC documentary Absolutely Fashion: Inside British Vogue at an intimate gathering at Selfridges, Manchester.
The prominent editor was posed questions by Financial Times fashion editor Jo Ellison ahead of the release of her own tell-all diary. When asked just how important Kate Moss was to the magazine, Shulman laughed and exclaimed, "….but just how important have we been for her?" The event allowed fans a brief insight into the daily dealings of a major magazine and we were to learn that bagging Kate Middleton for Vogue's major centenary cover story was not an easy feat. Alexandra Shulman has been frequenting Manchester (well a little more than usual) following the launch of the brilliant Vogue 100 exhibition at Manchester Art Gallery. Together the gallery, Selfridges and Vogue have been hosting events in Manchester this month.
See the list of upcoming events here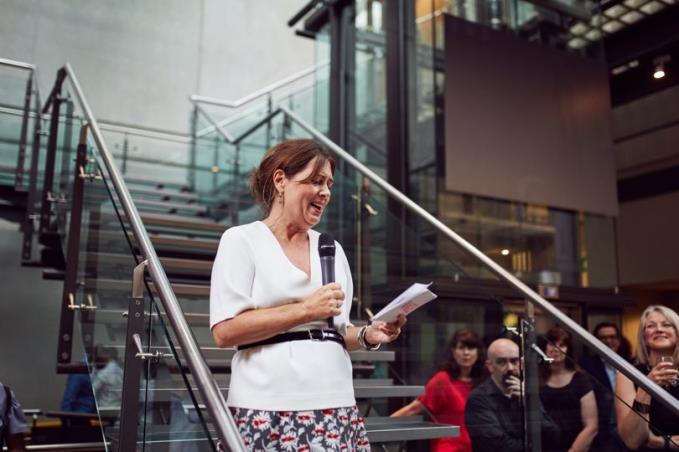 Vogue Editor
---